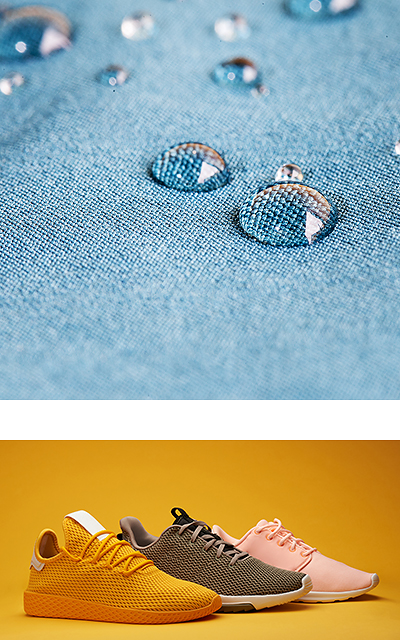 NANA Solutions Co., Ltd. is a material developer. We supply a vast variety of textiles like circular knit fabric, sandwich fabric, woven fabric, nonwoven fabric, and etc. We have a wide collection of designs and patterns, we delicately supply only quality materials for different kinds of products such as footwear, bag, furniture, and so on.
Nowadays our company has many textile items which are produced here in Thailand and imported from other countries, most of our fabrics are made of polyester and some are made of Nylon, Cotton and Spandex.
The company has been a material vendor of Nike and other brands such as Reebok, K-Swiss, Timberland, La Coste, Geox, Payless, Scholl, Mark & Spencer, Lecoq Sportif, No Name, Bloch, Dockers, Fred Perry, Lescon, Saucony, Hush Puppies, Diadora, Kappa, Pan, Hobby, Kito, Adda, SCS, P.S. Junior, FBT, Bata, Grand Sport, Simon, J-Shoe, Gold City for footwear textiles. The company has been expanding its customer base to non-footwear industries like furniture, car seat, bag, baby carrier, cap, and etc.
Types of textile structures: Knitted fabric, non-woven fabric, woven fabric, sandwich fabric and so on.
We can add functions to textiles; for example, waterproof, water-repellent, anti-bacterial, anti-static and so on.
We customize colors for everyone who needs precise colors, according to TPX color pantone, Nike color palette, CSI, etc.
We provide quality testing for specific properties with high standard; for instance, weight, thickness, tensile strength, elongation, tongue tear strength, mullen bursting, stroll abrasion, color crocking, color fastness, color breeding, solvent wicking, pH and phenolic yellowing.